RX-V573 7.1ch Network AV Receiver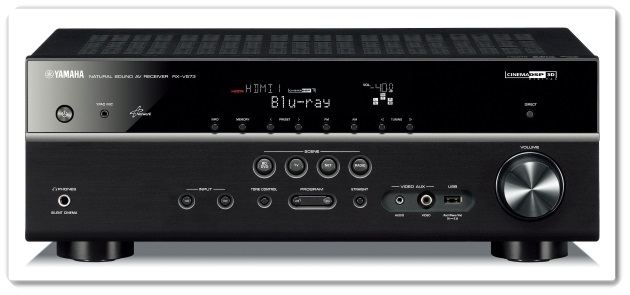 7.1ch Network AV Receiver for expansive and realistic CINEMA DSP 3D surround sound and flexible speaker assignment with Zone B. Advanced features include 4 in/1 out HDMI with 4K Pass-Through for super high res images, AirPlay for music streaming, digital USB connection for iPod/iPhone/iPad, and ECO functions.
7-channel 805W = 115W x 7 (6 ohms, 1 kHz, 0.9 % THD, 1 ch driven)
560W = 80W x 7 (6 ohms, 20 Hz-20 kHz, 0.09 % THD, 2 ch driven)
945W = 135W x 7 (6 ohms, 1 kHz, 10 % THD, 1 ch driven, JEITA)
Discrete amp configuration
Assignable amplifiers for bi-amp connection
Network functions such as AirPlay and AV Controller app
4K Pass-Through and upscaling for next-generation high resolution images
HDMI (4 in/1 out) with 3D and Audio Return Channel
Front panel USB Digital Connection for iPod, iPhone and iPad
HD Audio decoding with CINEMA DSP 3D (17 DSP programmes)
Multi language colour OSD (English, German, French, Spanish, Russian and Chinese)
Speaker Zone B Function
ECO mode operation for about 20% less power consumption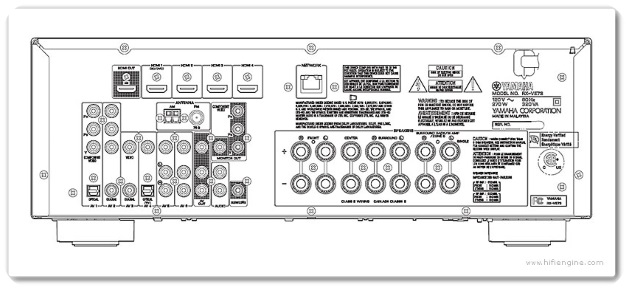 Video Features
This AV receiver provides advanced HDMI features including 4K pass-through. 4K refers to four times the resolution of a 1080p display. While not yet available, 4K displays and sources are sure to become popular in the future. This receiver is capable of passing the 4K data from the source to the display, for image clarity far beyond present standards.
HDMI with 3D and Audio Return Channel
3D means the receiver can handle 3D signal data. The Audio Return Channel function enables data to be sent and received via the same HDMI cable, so you can hear the sound from the TV via a single HDMI cable, with no need for an extra optical cable.
Network Functions
This AV receiver provides a variety of network functions that enable you to access more sources and also enhance operation. You can connect the receiver to a PC to enjoy Internet Radio. The AV Controller app (from iTunes App Store or Android Market) lets you control various functions from your iPod, iPhone, iPad or Android phones.
AV Controller App for Easy, Convenient Operation
This AV Receiver lets you use the Yamaha AV Controller app that is downloadable from the iTunes App Store or Android Market to control power on/off and volume, select input and DSP modes and operate other functions from an iPod, iPhone, iPad or Android phones. A tablet version is also available.
AirPlay Allows Streaming Music to AV receiver
This AV receiver supports AirPlay, which means they can accept wireless music streaming from iPod touch, iPhone or iPad, as well as from iTunes on Macs or PCs. This makes it easy to enjoy music from your mobile devices or computer on your home theatre system. You can use view metadata such as song title, artist name as well as album art* via AV receiver's on-screen display.
*Some models don't support album art display.
Zone B output provides 2-channel sound in a second room
Zone B output capability allows the receiver to send 2-channel sound to a second zone, so the main zone now has 5-channel output. This means that users can enjoy stereo sound in a second room. The same source will play in both zones (cannot use two sources).
USB Digital Connection for iPod, iPhone and iPad on the Front Panel
A USB port on the front panel allows convenient connection of an iPod/iPhone/iPad, which also charges when connected. Because the digital signal from the iPod/iPhone/iPad is transmitted directly to the AV receiver, there is no signal loss or interference, so you enjoy the best possible sound quality. In addition, you can use the receiver's remote control unit to operate the iPod/iPhone/iPad music playback functions.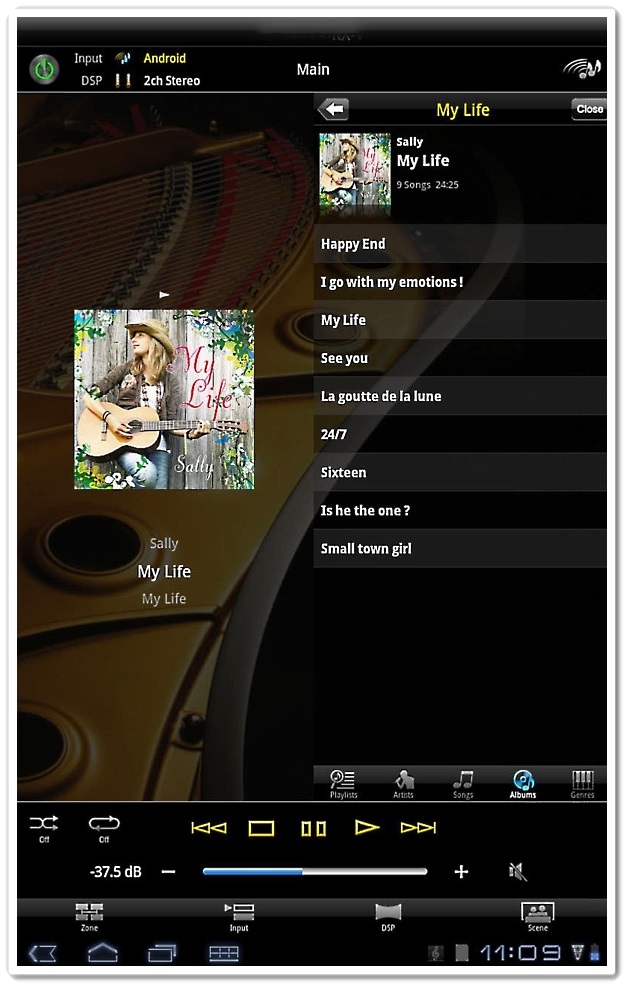 YPAO Sound Optimisation for Automatic Speaker Setup
YPAO analyses the room acoustics and adjusts various audio parameters for optimum sound in just a few minutes. It's like having a professional installer calibrate your system.
SCENE for One-Touch Start
Pressing a SCENE button powers on the AV Receiver and selects the input source and DSP mode. You can re-set the buttons for different sources by selecting a source and DSP mode, then pressing a SCENE button for more than three seconds.
HDMI CEC for Easy Operation
Another benefit of HDMI is the availability of CEC functionality. When the unit is connected to a CEC compatible TV, it will turn on and off together with the TV, and you can use the TV remote to control the volume. CEC also provides advanced functionality with other
components. For example, you can use the receiver's remote unit to control player functions like Skip and Stop.
*All connected devices must be HDMI CEC compatible. Some CEC compatible TVs/players may not work.
Input Selection in HDMI Standby Through Mode
When the AV receiver is in HDMI Standby Through mode, the input source (Blu-ray™ Disc player, game console, etc.) for viewing on the monitor can be changed via the remote control. There's no need to turn on the AV receiver in order to switch sources.
Other Notable Advanced Features
Charging of iPod, iPhone and iPad via USB when AV Receiver is off
iPod/iPhone song titles displayed in English and Western European languages on the front panel
Multi language colour OSD for improved visibility (English, German, French, Spanish, Russian and Chinese)
Audio input assign capability for HDMI and component video input
Audio Delay for adjusting Lip-Sync (0-250 ms)
40-station preset tuning / Auto preset tuning
Preset remote unit
Background Video feature (for Radio only)
Surround Realism
HD Audio with CINEMA DSP 3D and Virtual Presence Speaker
CINEMA DSP 3D provides a wide, high and dense sound field. HD Audio format decoding lets you enjoy HD Audio sources. Virtual Presence Speaker delivers 3-dimensional sound without actual use of presence speakers.
Subwoofer Trim for Improved Sound Imaging
The Subwoofer Trim control enhances the low frequencies by avoiding overlap with the front speaker output. This will result in a cleaner, more focused sound stage while providing a seamless frequency response. When subwoofer frequency overlap occurs in conventional systems, the overall sound is "pushed" toward the subwoofer. Subwoofer Trim takes care of this by separating the low subwoofer frequencies cleanly, thus stabilising the front stage while providing a well-balanced enhanced bass sound.
Compressed Music Enhancer
When music is encoded into a digitally compressed format like MP3, the frequency response suffers. Yamaha's Compressed Music Enhancer employs sophisticated digital signal processing using exclusive algorithms to restore what was lost, so the music always sounds the way it should
Adaptive DRC (Dynamic Range Control)
Adaptive DRC automatically adjusts the dynamic range of the sound according to the volume level. This ensures that you hear clear dialogue and vocals, and all sound effects at comfortable levels. There is no need to adjust the volume level as you listen; everything from whispers to big explosions will be heard clearly and comfortably at the same volume setting. It also tones down loud TV commercials, and is ideal for low-volume, late-night listening, when you do not want to disturb others.
SILENT CINEMA and Virtual CINEMA DSP
Eco-Friendly Design
ECO mode lowers power consumption by 20%
Yamaha's new ECO mode reduces power consumption by about 20%. It can be set from the top of the GUI menu.
Selectable Auto Power Down
Auto Power Down lets you save energy by selecting to turn off the power after 2, 4, 8 or 12 hours.
Low Standby Power Consumption
Yamaha makes its receivers eco-friendly with a low standby power consumption of 0.1W in IR Standby mode (1W in HDMI Standby Through mode, 2W in Network Standby mode).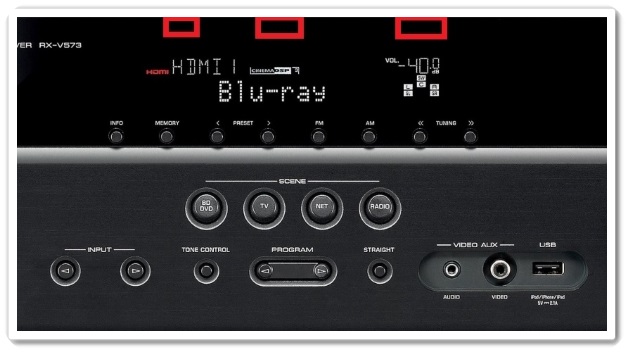 Teknik olarak en küçük kusuru yoktur,
kozmetik olarak yukarıda ki fotoğrafta işaretlenmiş yerlerde ince çizik vardır,

içeriği (manual-uzaktan kumanda-kalibrasyon mikrofonu-anten) eksiksiz gönderilecektir,
mağazamızda dinleyebilirsiniz.

TAKAS : EVET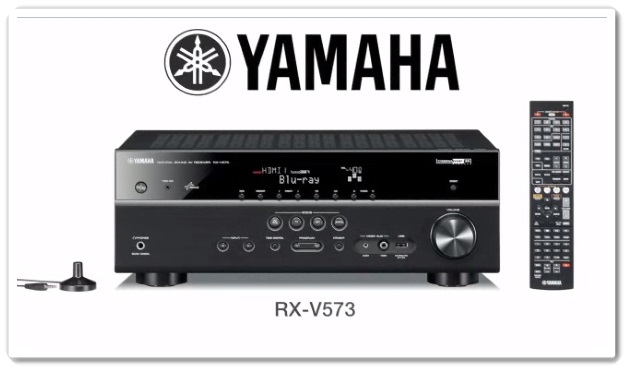 Tüm Türkiye,ye YURTİÇİ KARGO ile
(Tarafımızdan profesyonelce paketlenip)
%30 indirimli-sigortalı gönderi yapılır.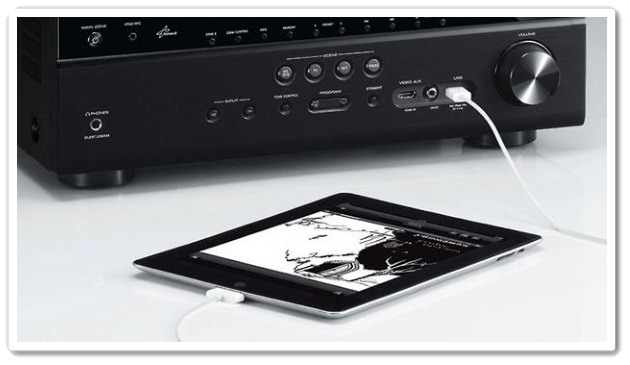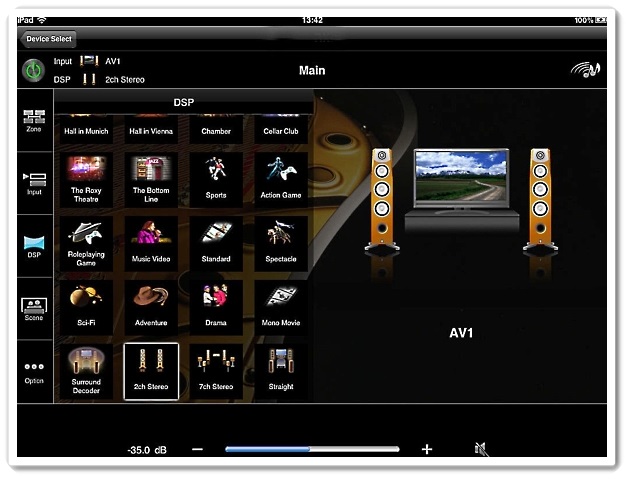 Keyifli alışverişler dileriz
Please click our Logo for our other ads.
Diğer ilanlarımız için logoyu tıklayınız