Slim Line 7.1 Channel 3D Pass Through, Networking Home Theater Receiver with AirPlay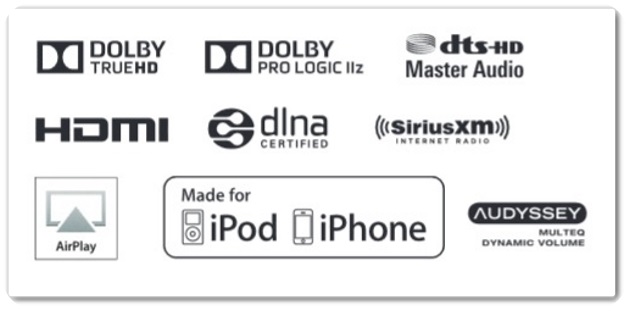 Surround Sound for Your Home Theater
With the NR1603 Slim Line AV Receiver, you can experience optimal sound through your home theater system and play music, movies, and more from a variety of sources, including Blu-ray players, game systems, and mobile devices. The NR1603 is a 7.1-channel receiver, so you can power left, right, and center speakers along with four surround speakers for optimal surround sound. It's well suited for family rooms, play rooms, dedicated TV and entertainment rooms, and even bedrooms.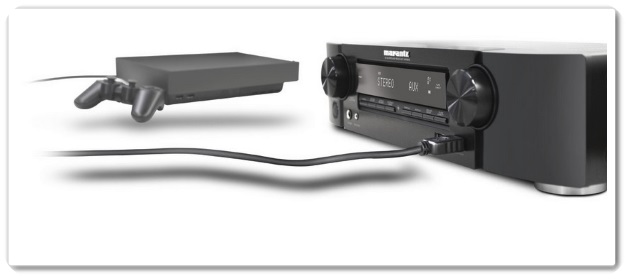 Multi-Zone Feature Sends Different Signals at Once
The NR1603 receiver features multi-zone capability, which allows you to simultaneously send different audio signals to different locations in your home. Watch the ball game in the living room while playing music in the patio --all through one receiver.
Stream Music Wirelessly with AirPlay
The NR1603 is a network-ready product that allows you to stream music, photos, and more from your computer over your home network. As a result, you can enjoy thousands of Internet radio stations from around the world as well as music streaming services like Pandora or SiriusXM through your home theater system. The NR1603 also includes AirPlay wireless technology so you can stream music wirelessly from your iPhone, iPod touch, iPad, or iTunes library on your computer.
The optional Marantz RX-101 Bluetooth Adapter (sold separately) enables the NR1603 to receive Bluetooth wireless signals.
For users with Spotify Premium accounts, the NR-1603 offers direct access to more than 18 million music tracks. Spotify streams music content with a high-quality 320 Kbps bitrate, offering high-fidelity listening through your home-audio system.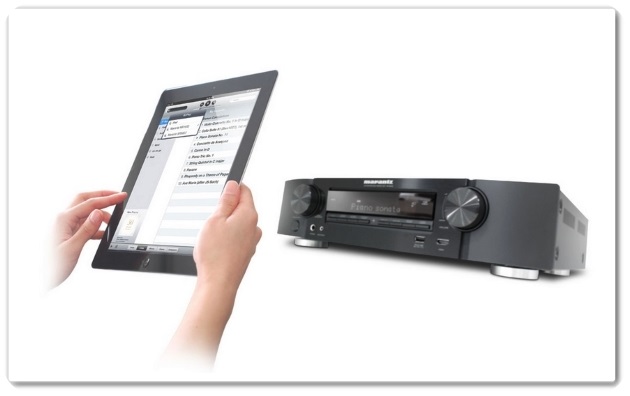 HDMI Inputs to Connect Multiple Devices
Thanks to six HDMI inputs--including one on the front--you can enjoy high-quality, high-definition audio and video from a variety of sources. The HDMI input on the front panel allows you to quickly and easily connect an HDMI-ready portable device, such as a camcorder or a tablet computer.
The receiver is also equipped with an Ethernet port, a USB port on the front panel for connecting a mobile device, and two component video inputs and one output to support your legacy video sources and displays.

Control Receiver with Your Smartphone
Sleek Design and Easy On-Screen Setup
Like other products in Marantz's Slim Line series, the NR1603 features a stylish black finish along with a slim profile and a small footprint, making it easy to fit into tight spaces. An intuitive, on-screen "Setup Assistant" simplifies the installation process.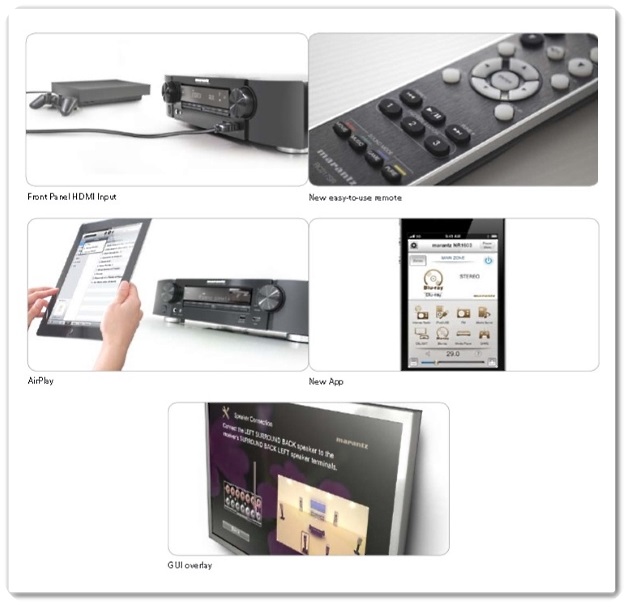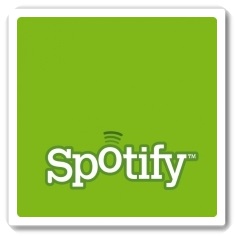 Teknik ve kozmetik olarak en küçük kusuru yoktur,
%100 orijinaldir,

orijinal manueli-radyo anteni ve uzaktan kumandası ile gönderilecektir,
mağazamızda dinleyebilirsiniz.

TAKAS : EVET

Tüm Türkiye,ye YURTİÇİ KARGO ile
(Tarafımızdan profesyonelce paketlenip)
%30 indirimli-sigortalı gönderi yapılır.

Shipping (Fedex) is done worldwide. Please ask shipping costs.
EXCHANGE : YES
Keyifli alışverişler dileriz
Please click our Logo for our other ads.
Diğer ilanlarımız için logoyu tıklayınız