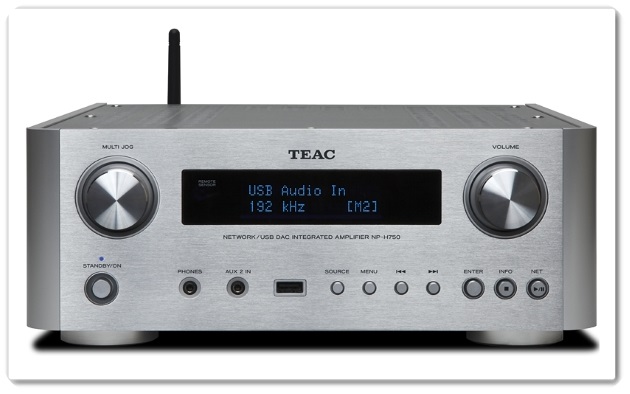 Supports USB Streaming, DLNA1.5, AirPlay, and Internet Radio
Analog Integrated Amplifier Compatible with the Latest Digital Audio

40W + 40W analog power amplifier
Discrete amplifier configuration offering high S/N ratio and low distortion ratio
BurrBrown PCM1795 D/A converter
ELNA SILMIC Series electrolytic capacitors designed for hi-fi audio products
Aluminum front panel, side panels, and dials
USB audio streaming function with Tenor 8802 (24bit/192kHz streaming with asynchronous mode)
AirPlay function pre-installed
Network playback (music streaming) function (DLNA1.5 certified)
Internet radio capability
"Made for iPod/iPad/iPhone" certified
Capable of playing audio files stored on a USB memory (MP3/WMA/WAV/FLAC)
Portal site for registering and synchronizing with favorite Internet radio stations
Sleep timer of up to 90 min.
Wake-up alarm timer function
Program play, repeat play, and shuffle play functions
Balance center function for independent adjustment of right and left sound levels
Tone control to tailor sound to suit user's preferences
Firmware update function
Phono input terminal
RCA pin jack for AUX1 input/output
Stereo mini jack for AUX2 input
Optical/Coaxial digital input terminals
FL-tube display with brightness adjustment
High-quality, solid-looking volume dial
Available in two colors to much any room interior (Black and Silver)
100BASE-T Ethernet terminal
Wi-Fi certified, wireless LAN antenna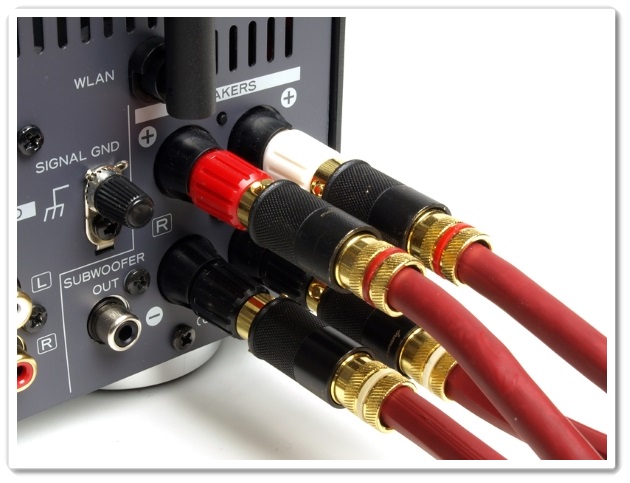 Analog Amplifier with 40W/ch Output to Drive Most Home Speaker Systems with Room to Spare
The NP-H750 features a 40W per channel power amplifier to serve as a capable core unit for all home-audio systems ranging from those proven by time to the latest technologies. The speaker outputs are equipped with banana-plug compatible terminals to transmit full-fledged, no-compromise audio signals and to allow users a wide range of compatible speaker choices and subwoofers.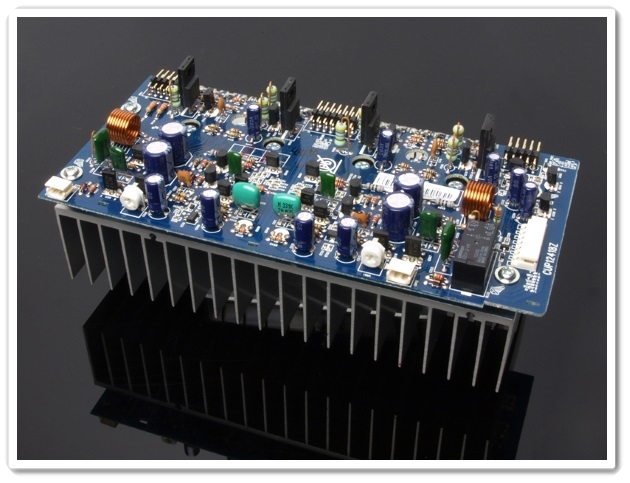 Discrete Amplifier Configuration for High S/N and Low Distortion Ratios
Despite higher manufacturing costs and a more intensive design effort, the NP-H750 features a discrete configuration. This ensures you are receiving the highest quality audio. This high-quality amp circuitry offers superb S/N ratio and low distortion ratios to reproduce the most delicate musical nuances.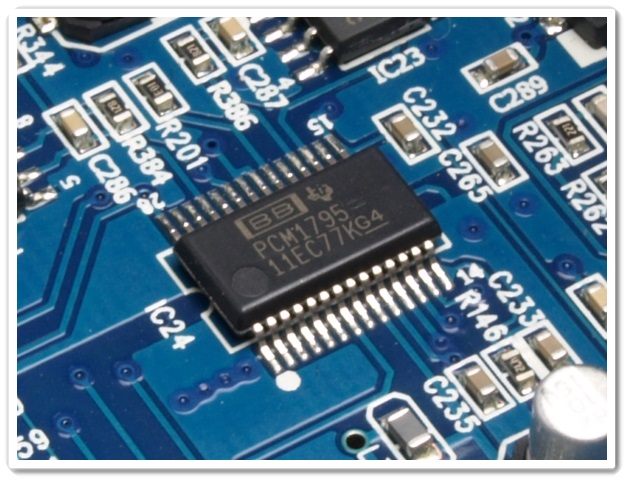 BurrBrown PCM1795 DAC for High-Quality D/A Conversion
The NP-H750 incorporates the BurrBrown PCM1795 DAC for digital to analog signal conversion. Typically found in high-end audio products, this acclaimed premium D/A converter features 32-bit processing for faithful, high-fidelity conversion of various digital audio sources into analog signals.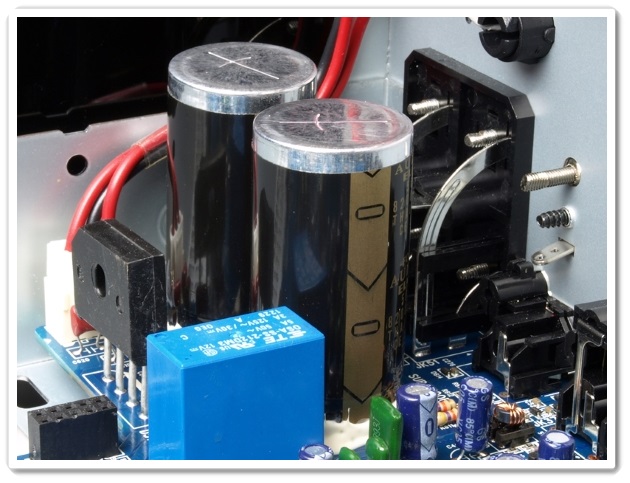 High-Performance Parts Identical to Those Used in Full-Size Amplifiers
The NP-H750 incorporates SILMIC Series aluminum electrolytic capacitors exclusively developed and manufactured by ELNA Co., Ltd. for hi-fi audio products. To reduce signal loss in the capacitor, the NP-H750 uses a 55-μm low-multiplier high-purity cathode foil, delivering mellow, powerful and full-bodied sound.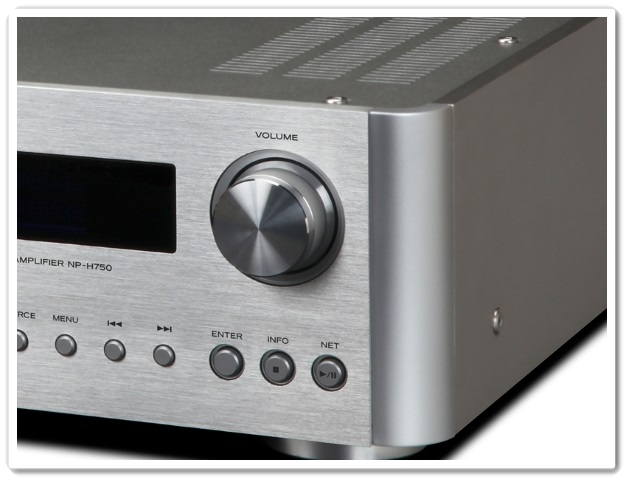 Aluminum Case to Emphasize its Status as a Core Audio Product and a Host of Input Terminals for Added Flexibility
The front panel is an important design element in high-quality audio equipment. The NP-H750's front panel, side panel, volume and multi-jog dials are made of aluminum for durability and refined looks.
To allow users to connect various audio products and home applications, including TVs, the NP-H750 features a host of input terminals: Digital inputs (optical/coaxial), phono inputs, and RCA stereo-analog inputs.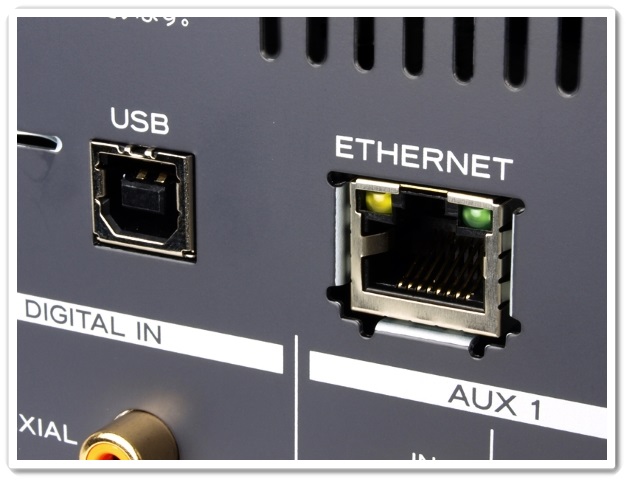 Only One USB Cable is Needed for Full-Digital Connection to a PC and Access to High-Quality 24bit/192kHz Audio Files
Simply connect the NP-H750 to a Windows PC or Mac computer through USB to transfer various digital audio sources. Once the connection is made and the driver is set up, iTunes and Windows Media Player become high-quality audio players.
Capable of transferring audio sources up to 24bit/192kHz – far exceeding the resolution of CDs – the NP-H750 offers specifications that satisfy the most discerning audiophiles. The NP-H750 even supports the asynchronous mode to ensure minimum jitter.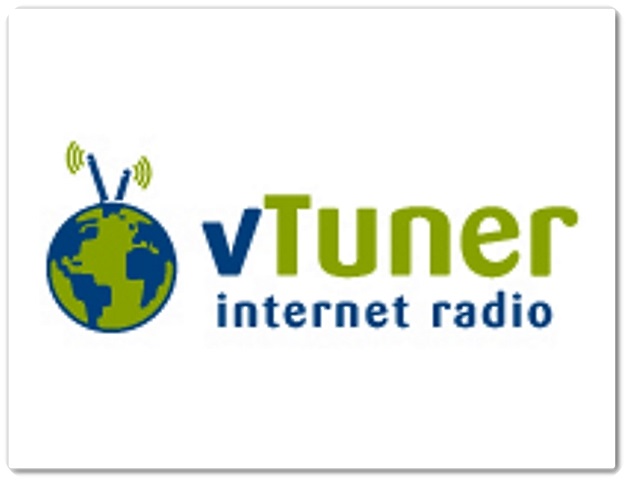 Internet Radio for Enjoying Music from Around the World
The NP-H750 lets the user listen to more than 24,000 Internet radio stations in countless genres from around the world, anytime and free of charge. Users can enjoy music and talk-radio from their favorite stations all day long, without swapping CDs or browsing through playlists.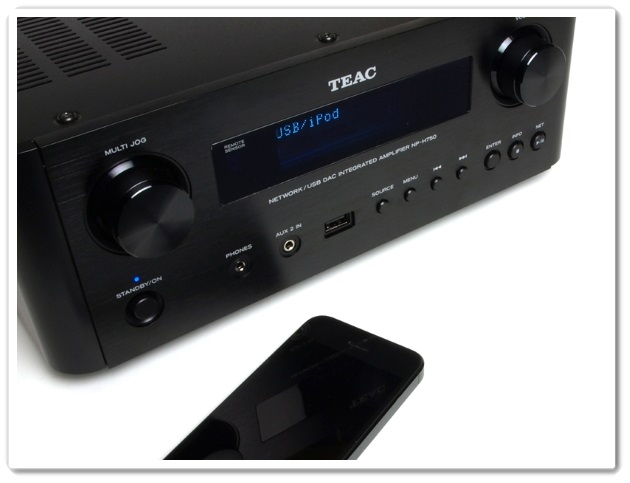 Immediate Enjoyment of AirPlay after Setup
Using the AirPlay function preinstalled in the NP-H750, users can enjoy streaming playback of music titles stored on your iOS device, as well as music titles from the PC iTune's Music Library via LAN. This function lets users enjoy their favorite music anywhere as soon as they've connected and set up the NP-H750.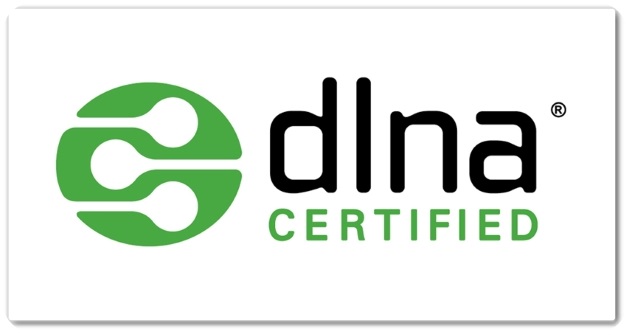 Music Streaming Function (DLNA1.5 certified) Allows PC or NAS Connection
By storing music files on a NAS device and using it as a music server, users can access all their music files from anywhere in their home via LAN. With multiple music players capable of streaming playback located in different rooms, users can play different music files from each player simultaneously: for example, classical music in the living room and jazz in the dining room.

"Made for iPod/iPad/iPhone" certified for Music Playback Through Digital Connections
The NP-H750 is certified by Apple "Made for iPod/iPad/iPhone" for plug and play use of these products. Compatibility with the iPhone 5 has been confirmed.
The USB port on the front panel allows direct digital connections of any iOS device using a USB cable to reproduce pure, degradation-free digital audio. The port will also charge the battery in the USB device at the same time.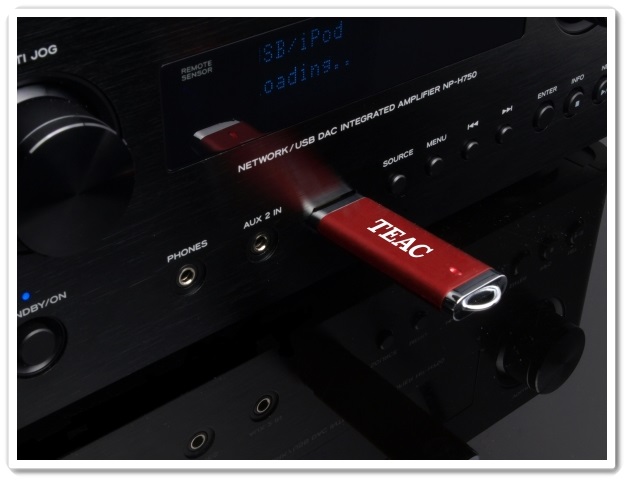 Direct Playback of Audio Files from USB Memory Devices
The NP-H750 can play back audio files in various formats stored on a USB memory for extra convenience when visitors want to play music.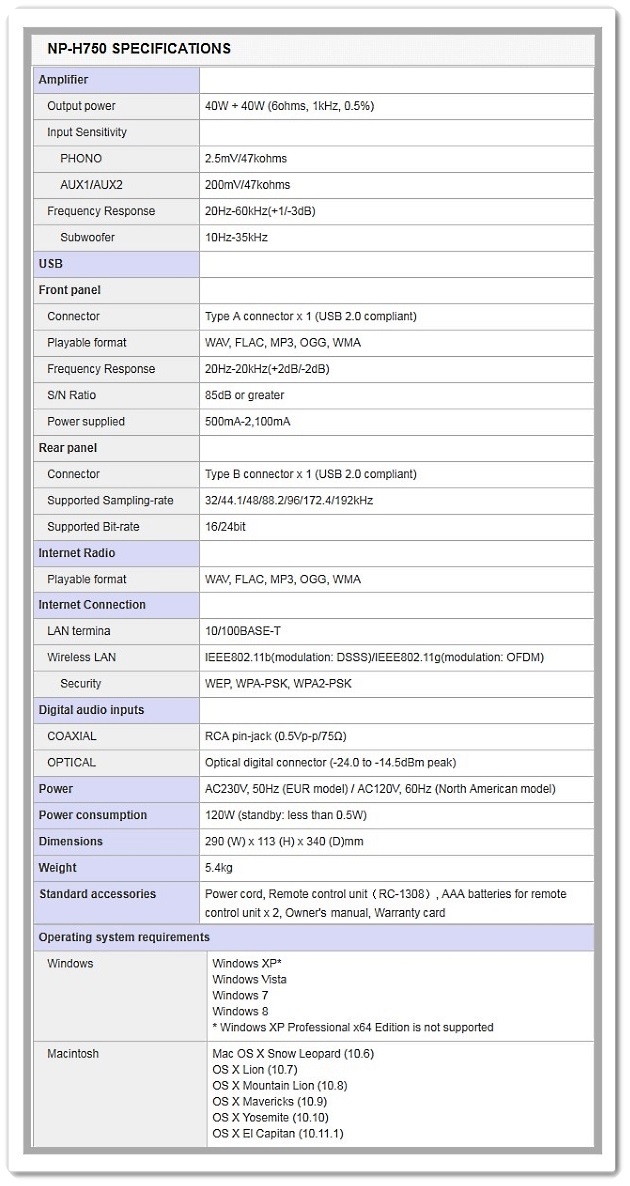 Keyifli alışverişler dileriz
Please click our Logo for our other ads.