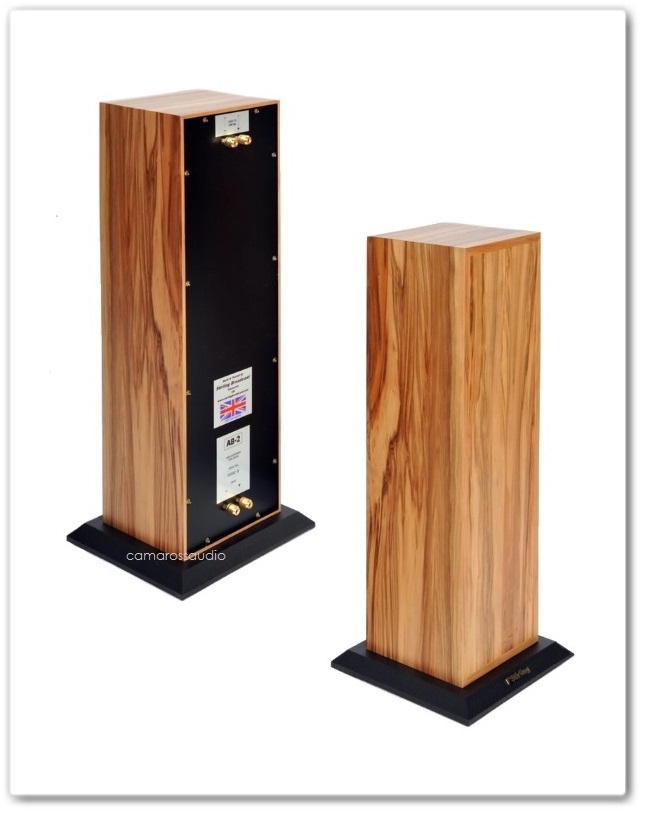 Drawing on decades of experience of loudspeaker design starting in the 1970s when he worked for the BBC, Derek Hughes designed the Stirling Broadcast AB-2 Bass Extender to seamlessly integrate with all versions of the legendry LS3/5A including both the classic 15 ohm and 11 ohm. When used with the Stirling Broadcast BBC licensed LS3/5A V2 (shown in the photograph above) it makes an exceptional musical partnership.
The original Rogers' AB-1, although loved by many listeners, also had its critics. Derek Hughes has produced a new, modern bass extender which takes advantage of our custom, modern, drive unit. The result retains the essential musical character of the LS3/5A with better audible progression through the bass register. The AB-2 provides more 'scale', for instance for orchestral works or modern music forms which require fast bass handling.
To achieve this, Derek's new design has used a new high quality crossover and a cabinet with a larger internal volume cabinet than the original AB-1. The Stirling AB-2 is 48mm taller and the plinth is larger, measuring 25mm x 255mm x 235mm (HxWxD) making the AB-2 a stable platform on which to sit the LS3/5A. The AB-2 is available in a wide choice of veneer options, please check with your dealer.
The AB-2 is sold with our standard 5 year warranty on the drive units and crossovers.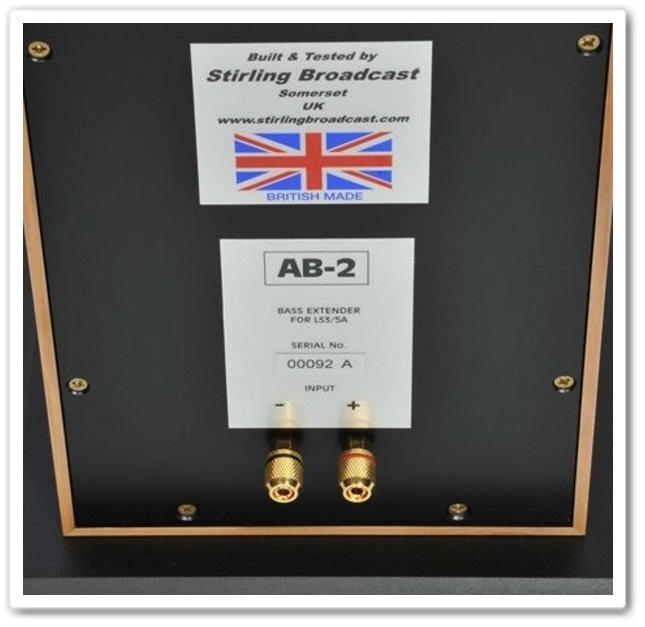 Power handling:60w continuous, 110w short term, IEC268
Max sound level:100dB, pair @2m
Input impedance:8ohm nominal
Input connections:Bi-wire, 4mm terminals (plugs/wires to 4mm cross sectional area)
Frequency response:52Hz to 125Hz +/-3dB (on HF axis @1m)
Crossover frequency:2nd order 125Hz
Sensitivity:82dB/1watt/1m
Cabinet details:Symmetrically loaded band-pass. 188mm (w) x 168mm (d) x 606mm (h)
Weight:Shipping weight 24kg per pair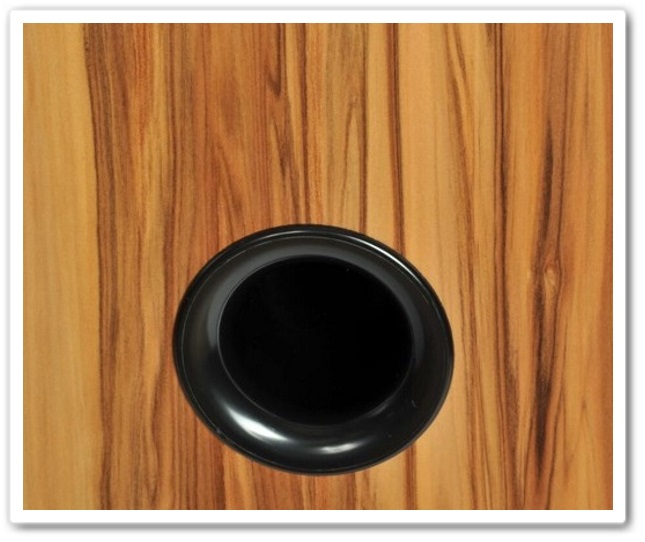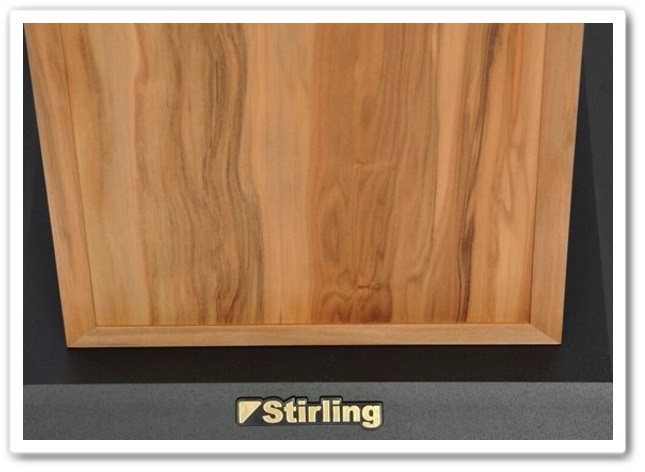 Wild Oak, Rosewood, Zebrano, Ebony, Cherry, Walnut, English Oak, Black Ash 
Lütfen renk seçiniz. 
Renklere göre fiyat değişkenlik gösterir. 

Bu ürünü tüm kredi kartları ile Mail order yöntemiyle satın alabilirsiniz.
(Taksitli)
Kapalı kutu, adınıza faturalı,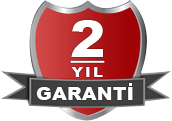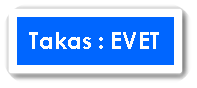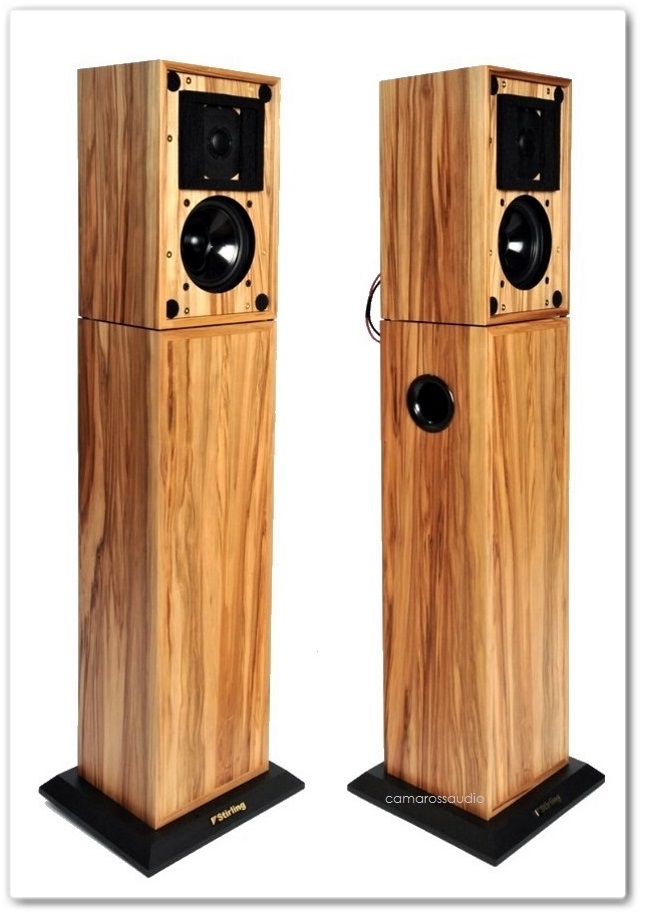 Stirling LS3/5a, AB-2 Bas Ünitesi ile birlikte kullanılabilir.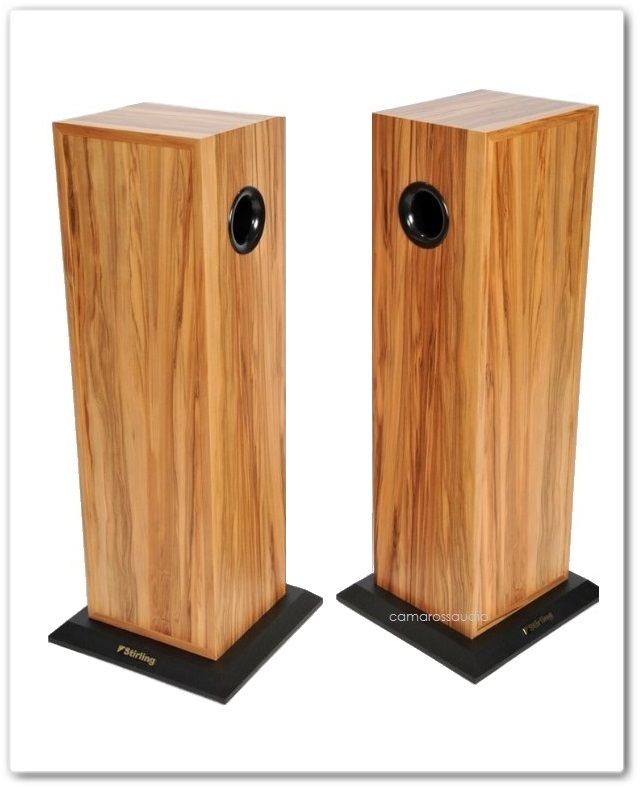 Keyifli alışverişler dileriz
Please click our Logo for our other ads.
Diğer ilanlarımız için logoyu tıklayınız